Deciding to move to a new home can be difficult for older adults. How do you know what kind of lifestyle is best for you?
Independent living can benefit many older adults, but what is this lifestyle, and what does it offer? Continue reading to learn more about independent living and if it's the right choice for you.
What is Independent Living?
Independent living is a lifestyle for older adults looking to ease their daily workload. Your body goes through many changes as you age, and daily tasks may leave you feeling more tired than before. Independent living is ideal for seniors because of the daily support it provides.
You don't need to require constant care to stay in independent living. Available staff is there to check up on you, but you live completely independently otherwise.
You can live worry-free in independent living; your surrounding community is designed to meet your personal needs. Independent living is typically one lifestyle out of many in a senior living community.
Who Can Benefit from Independent Living?
Independent living is perfect for seniors who can manage their daily tasks but desire more freedom to explore their passions, hobbies, and interests. Besides supportive care when you need it, independent living offers several services and amenities for you to enjoy.
Independent living may be for you if:
You don't want to worry about housekeeping, home maintenance, or lawn care
You want a life of convenience & flexibility
You're looking for a strong sense of community & belonging
You want more free time to do the things you love
Independent living offers a convenient and flexible community. You can spend time in your private apartment, socialize in common areas, and participate in community events. If you're interested in independent living, what does this lifestyle provide?
What is the Independent Living Experience?
Independent living removes the stressful parts of daily life for seniors. Many independent living residents may not require daily care, but help is there if you need it. Whether you need help keeping up with daily housekeeping or preparing meals, there is someone to support you.
It may seem as if you're giving up your independence when looking into senior living, but this lifestyle lets you stay as independent as you'd like to be. The walk-in showers, wide hallways with handrails and flat flooring transitions help you to maintain or even regain your independence. Senior living communities promote the independence of their residents.
What Can Independent Living Offer?
Several services are available depending on your chosen lifestyle, but every resident can experience the amenities senior living communities offer. These amenities can range from a community room for socializing with friends and family to an onsite salon.
Independent living can offer:
Services
Chef-prepared meals
Health & wellness programs
Social, recreational, educational, & spiritual opportunities
Daily wellness checks
Housekeeping
Laundry Services
Community Amenities
A bistro & pub for socializing
A private dining room
A community room
Visiting spiritual services
A grand bath with a whirlpool spa
A courtyard
A chapel
A library
A salon
Besides these services and amenities, residents have several unique apartment features. These features include covered utilities, emergency response systems, and a full kitchen with a stove, range, and refrigerator.
Independent living offers everything you may need to meet your daily needs and create new experiences. With senior living communities offering other lifestyles, how do you which is best for you? What is unique about independent living?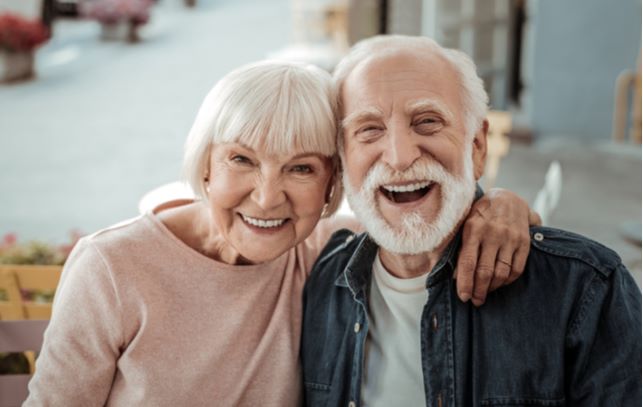 What's the Difference Between Independent Living & Other Lifestyles?
There are other lifestyles in a senior living community, including memory care and assisted living. There is a goal to support each resident's unique needs, but the level of care you receive depends on your lifestyle.
Memory care is suited for older adults struggling with dementia and other cognitive impairments. It offers a supportive lifestyle where residents have 24-hour care, including help with eating, dressing, and any other tasks. Staff is available to provide support throughout the entire day.
Assisted living is ideal for seniors who may require more help with daily tasks. Some of the activities of daily living may become more difficult as you age, and assisted living can help ease potential stress.
Whatever lifestyle you decide is best doesn't have to be permanent. If your needs change at all, you can receive more support without having to move somewhere else. Senior living communities allow you to age in place.
Compassionate Support, No Matter Your Needs
While independent living may be the best option for you now, your needs may change. Senior living communities can help you age in place. You don't need to find a new place to live if you require more help with daily living—senior living communities can adjust the care you receive to match your changing needs.
Your needs are taken care of in a senior living community, no matter how much they change. If you're interested in senior living or have any questions, contact your local community.